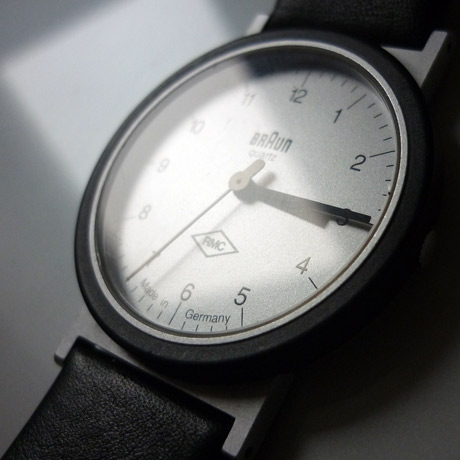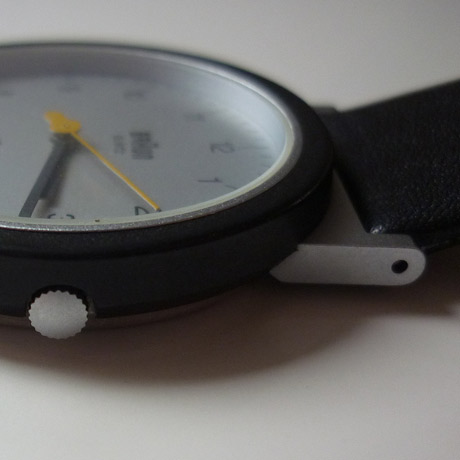 Spent the morning overhauling this beautiful Braun AW10 wristwatch. It was designed for Braun by Dietrich Lubs in 1989, and demonstrates the functionalist design ethos that also created the iconic Braun alarm clock.
It needed a clean and a new battery, but I also noticed that the bright yellow second hand was misaligned, so that it never lined up with the marks on the dial as it ticked. Such sloppiness was contrary to the precision of the original design so I stripped it down, removed the mechanism and realigned the hands.
The strap also needed replacement, as the glue had begun to decay and the neat leather edges were peeling. A quick search led me to a generic replacement of the correct dimensions, with the same semi-circular strap end. For the record the dimensions were:
Strap width at lugs: 18mm
Strap width at buckle: 16mm
Long strap length: 115mm
Short strap length: 75mm
Once the anodised aluminium Braun-branded buckle was detached and transferred to the new strap, it was better than new.