The Bedroom Secrets of the Masterchefs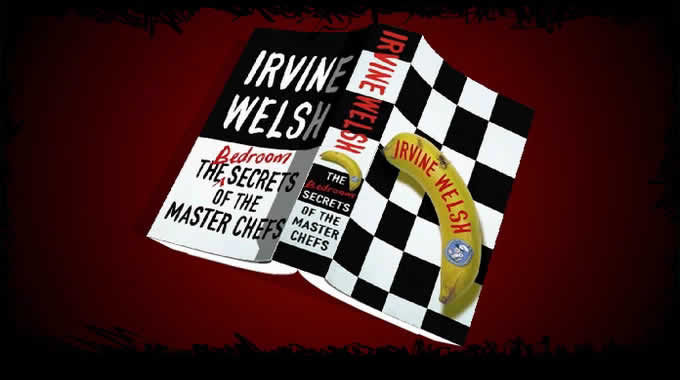 The Bedroom Secrets of the Masterchefs
Promotional animated trailer commisioned by Random House Books. A short animated film trailer intended to promote the release of a book by Irvine Welsh. Characters and scenes were modelled in 3D, animated and rendered down to a stark black and white, reminiscent of film noir or comic-book art.
These rendered frames were then converted into a Flash vector animation. The final Flash file was 1MB, with an additional 250K of music, and yet could be scaled to practically any size without loss of quality.
Since the equivalent video file would have been perhaps four or five times as large even at small frames sizes, this was a good low-bandwidth solution for use as a viral.
The promo was well received and proved extremely successful for the client, generating a click-through rate of more than 13% to the Amazon sales page.